ActiGraft by RedDress
Recreating the Natural Wound Healing Environment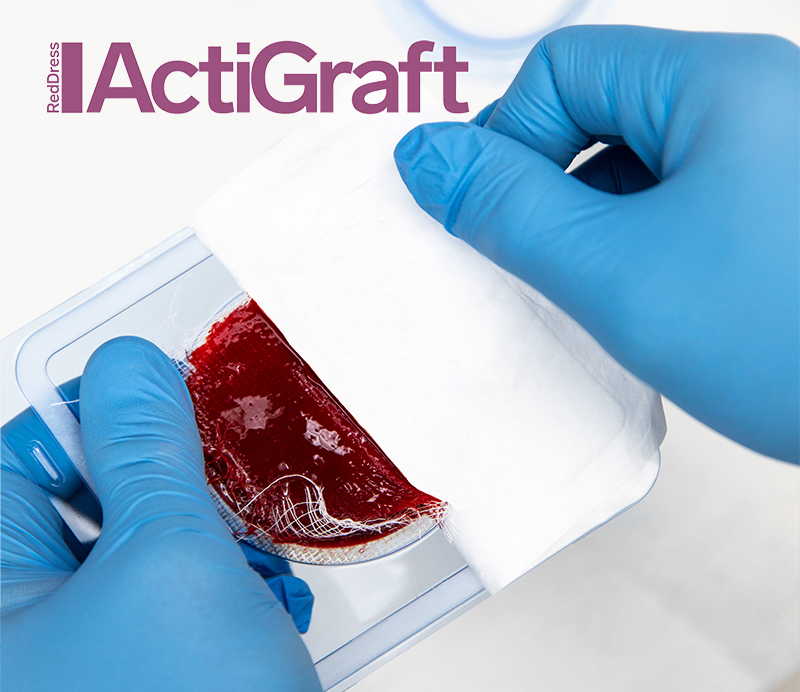 INTRODUCING ACTIGRAFT
ActiGraft is a FDA-cleared regenerative wound care solution that enables health care providers to produce—in real time—in vitro blood clots from a patient's whole blood. Once applied, the blood clot tissue serves as a protective covering, biologic scaffold and wound microenvironment to promote the natural wound healing processes of the body.
FEATURES & BENEFITS

COST-EFFECTIVE - Covers the wound for long periods of time with minimal care between applications

EFFICIENT - Provides the wound with an optimal, natural healing environment allowing the healing process to proceed unhindered

SIMPLE - Can be easily prepared at the patient's bed-side in 10 minutes and requires no capital equipment

AUTOLOGOUS - Created from the patient's blood, assuring safe and effective management of the wound

EASE OF PAIN - Minimal handling of the wound provides a more comfortable treatment for patients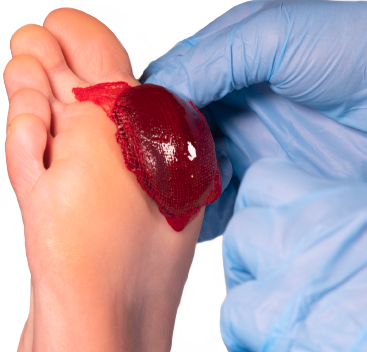 ACTIGRAFT INTENDED USE
ActiGraft is topically applied for the management of exuding cutaneous wounds, such as leg ulcers, pressure ulcers, diabetic ulcers, and mechanically or surgically-debrided wounds.
RECREATING THE NATURAL WOUND HEALING ENVIRONMENT WITH ACTIGRAFT
Evidence from clinical trials confirm strong efficacy results of ActiGraft demonstrating high effectiveness of healing hard-to-treat wounds and ulcers with the use of an autologous blood clot tissue.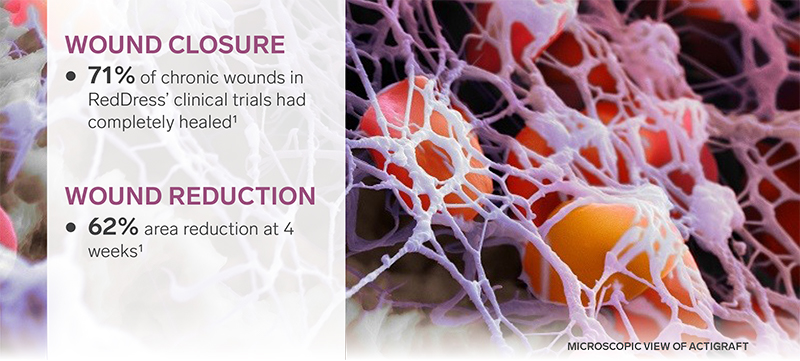 1 Donner, B, et al. "Analysis of Three Prospective, Open-Label, Clinical Trials with Autologous Blood Clot in Chronic Wounds."
For more information on how ActiGraft works and more, click on any image above to see the full brochure or click HERE
RedDress is committed to improving the health and lives of patients around the world by revolutionizing the way we treat hard-to-treat wounds and ulcers. Our innovative products are advanced, biologic wound care solutions that reproduce the natural wound healing processes of the body.
VISIT US AT REDDRESSMEDICAL.COM
USA
822 A1A North, Ste 310
Ponte Vedra Beach, FL 32082
Tel.: +1.800.674.9615
Fax: +1.800.561.8127
customerservice@reddressmedical.com