PRESENT Pulls Off Small Safe Meeting Format Live Event for Superbones Superwounds East 2020 in Teaneck, NJ
PRESS RELEASE:
Announces Live Streaming Format for Remainder
of 2020 Conference Schedule
Boca Raton, Florida – August 17, 2020 - PRESENT e-Learning Systems ran the Superbones Superwounds East 2020 Conference successfully as a bold experiment in how a live CME conference can take place safely under pandemic conditions, as a limited size, safe format meeting. The format and execution were limited by the safety requirements set by the governor of the State of New Jersey and current standards for control of infectious disease. The meeting ran flawlessly and served the needs of 85 attendees, 16 faculty and 8 exhibitors. It was not a substitute for the kind of live CME conferences that we all know and love. We do not believe such large-scale public events will be possible again until we have effective vaccines and a critical mass of the population gains immunity from them. But we were able to run this meeting using proper safe meeting precautions successfully. Exit surveys show the attendees felt safe at the event and most would return to such an event under COVID conditions.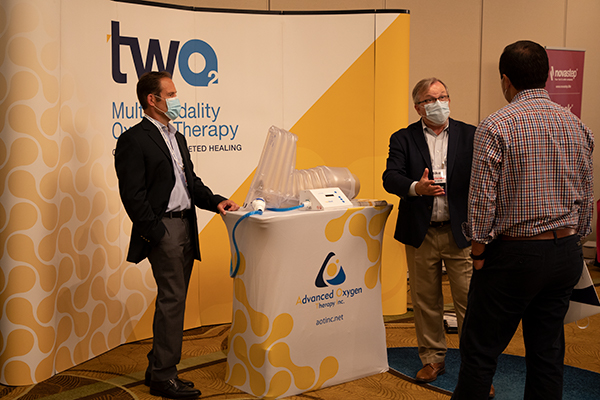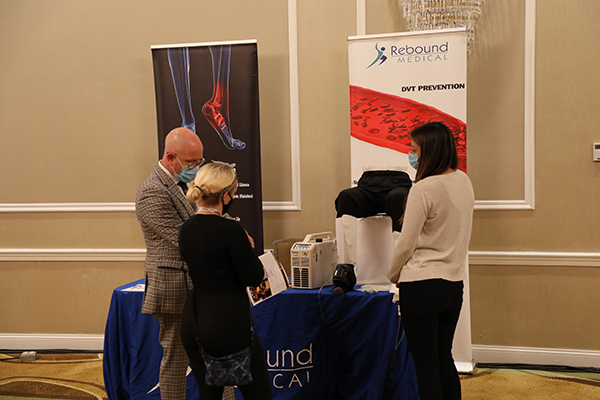 All attendees and exhibitors wore masks in the spirit of cooperation and mutual safety
As a leader in podiatry live CME conferences and the largest provider of online CME for podiatrists, based on the experience of running Superbones Superwounds East 2020 as a limited size, safe meeting, we have decided to run our 3 remaining conferences for the rest of 2020 in a live streaming format. We believe this will better serve the CME and other professional educational needs of our attendees. We are combining the Residency Education Summits East and Midwest into a single event for the residency education community of the entire country and since travel and expense are no longer issues, we expect the attendance and participation to be huge. We will be running the traditional Residency Rumble in a brand-new online format using everyone's cellphones as response pads. Superbones Superwounds West, which was perennially held in Las Vegas will be moved this year to cyberspace, also allowing for a much larger attendance. Desert Foot 2020 will take place the first two consecutive weekends in December and is expected to have the largest attendance in its history since 2010.

Be on the lookout for emails detailing the agenda and registration process for these online streaming Conferences.
PRESENT Podiatric Residency Education Summit 2020
September 26-27, 2020
Superbones Superwounds West 2020 Conference
October 24-25, 2020
Desert Foot 2020 Conference
Part 1 December 5-6, 2020 and Part 2 December 12-13, 2020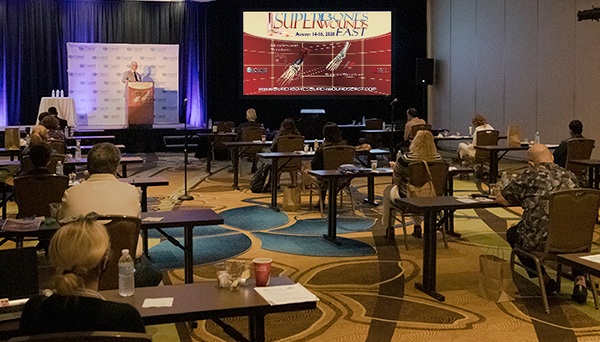 Thank You to our Grand Sponsor

and all our Exhibitors and Alliance Partners
Follow this link or click on the image below to view the Superbones Superwounds East 2020 Conference Photo Album on Facebook.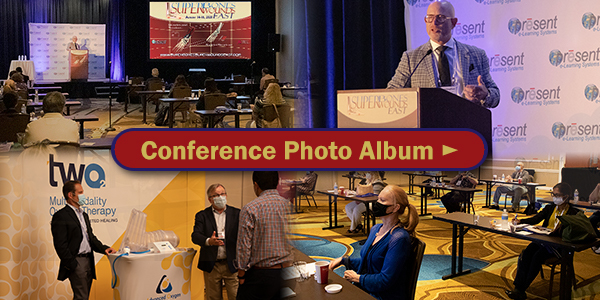 Thank You for participating in this informative educational event.

Next year's Superbones Superwounds East Conference dates are to be determined.

Visit PRESENTConferences.com for information on all of our conferences.
###